Welcome to the
Island Paradise
Wiki
3,495 articles since creation on October 25, 2009
News
Click to read!

How to Use this Wiki
The menu on the left side have a variety of important articles that will help you get started. Items with a > at the end will expand when you put your cursor over it to give you more useful articles.
Enter search terms on the search bar on the left to find what you're looking for.
The Featured Article will present you with an article you may find interesting.
There are "See also" sections at the bottom of articles that will link you to other relevant articles.
Have questions? You can Ask a Duck.
Featured Article
Fishing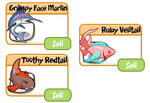 Players will see up to three small, animated whirlpools just offshore. Hovering over one will add a bulging net icon to the cursor. Players can click on a whirlpool. Their avatar will walk to the spot (the path must be clear or you cannot reach it - you'll get an alert saying so) and cast a net at the cost of 1 coins. Hovering the cursor over the whirlpool, it will be labeled as a Fish School and have a countdown timer beneath that shows when the fishing net will be ready. (If only real fishing were so predictable.) After casting the net, it will take 15 seconds for it to contact server, so if you leave the game before the the Save Button has turned gray, it is possible that your fishnets will not stick!
Wiki Editing Notice
Remember that your contributions are for the betterment of all players and they are well appreciated! Please sign up with the wiki and join the community of editors and get recognized for your contributions. New users are urged to learn how to edit a wiki. If you would like to contribute, but aren't sure what to do, see our To Do List.
If you find any vandalized pages you cannot fix, scroll to the bottom of that page and click the Report a Problem button and allow one of our administrators to resolve the issue.
If you need to contact the makers of the game, see Support to get started. We are not the makers of the game, we are players dedicated to the gathering and compilation of information, and the building of a strong sense of community.
Play Island Paradise
Click to play!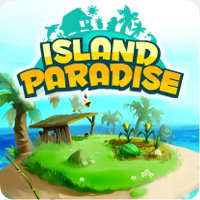 Did You Know?
Salabounder Island and Twister Island are the largest non-limited edition island expansions, giving over 400 additional plots each.
Poll of the Week
There will be a new poll once every Saturday. See Poll Archive for past poll results.
Are you still playing Island Paradise?



Community content is available under
CC-BY-SA
unless otherwise noted.